Greetings beloved reader
My name, if you haven't guessed by now, is Matt Hanson.  I am an arts critic and English professor fluent in literature, film, music, television, and politics. I was born and raised in Massachusetts and currently live in Boston.  This is what I sometimes look like in a Chinese Restaurant at two in the morning.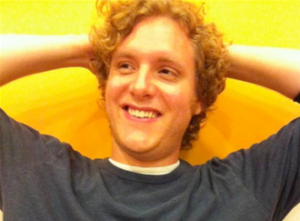 I am currently a contributing editor for The Arts Fuse.  I'm also half of the duo behind the award-nominated Arts Fuse Podcast. My writing has also appeared in The Smart Set, The Baffler, The Guardian, The Millions, 3QuarksDaily,  the dearly departed Flak Magazine, and the culture blog for LoveMoneyClothes.  My poetry chapbook Ekphrasis was published by Rhinologic Press.
—- Last Updated April 2, 2019 —-